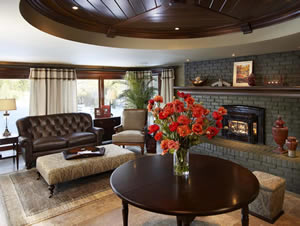 Mr. Paint Incorporated was founded in 1992, and has steadily grown based largely on repeat customers and their referrals. For us, the word-of-mouth that is generated from a quality paint job is the best form of advertising. Through our work in the Oakville and surrounding areas we have earned a strong reputation for the highest quality workmanship at a competitive price; our goal is to exceed customer expectations on each and every job. We use only the finest quality paints specific for each job and employ only the most competent painters who demonstrate the utmost respect for your home or office. We specialize in residential and commercial painting both interior and exterior, and all work comes with a standard two-year guarantee. We strive for quality workmanship on every job, while seeking to maintain maximum efficiency. Our many years of experience working with those involved in new construction or remodeling projects along with our ability to adapt to the inevitable schedule or design changes, gives you the comfort of knowing we will overcome any or all delays to produce the highest quality work on-time. From the largest custom home, to the smallest powder room, experience what others are talking about, on your next paint job, consider Mr Paint Inc. and your search for a reliable and accountable painting company is over!
More reasons to choose Mr. Paint Inc;

we can provide you with references of jobs that were similar to yours.
we are businesslike, courteous, and punctual with appointments.
we offer a comprehensive proposal that includes what will be done and what products will be used. This includes the type and amount of surface preparation, priming, caulking, and how many coats of paint will be applied as well as the brand of paint used with a reference to the manufacturer's product line.